One of the most experienced district energy companies in the market with over 30 years' history providing complete district heating and cooling solutions from underground pipe repairs, to the full design, install, long-term operation and maintenance of commercial and residential projects across the UK.
We have long-standing relationships with our suppliers and have acted as a contractor and sub-contractor for a variety of UK-based companies: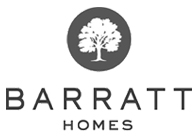 With our large in-house design team's innovative solutions combined with access to the latest technology in joint systems and highest quality pipe products, we can reduce your CO2 and energy costs, and offer long term warranties and up to 60 year design life guarantees.
If you want to learn about the origins of district heating and cooling, what it is and how it works, visit our What is District Heating and Cooling? page.
---
The highest quality in joint systems and preinsulated pipe products
---
Up to 60 year design life guarantees and long-term warranties
---
Unrivalled experts in the industry with over 30 years' experience