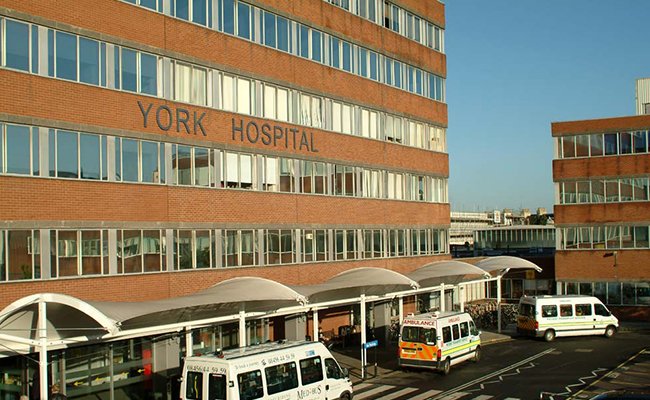 Vital Energi Helps York Hospital Conserve Carbon and Cash
York Teaching Hospital NHS Foundation Trust has appointed Vital Energi as its Energy Services Company (ESCo) to help it conserve energy, cut carbon emissions and reduce energy costs so it can spend more money on healthcare.
The £11 million project, which starts in September 2013 and is scheduled to be completed in June 2014, includes the implementation of a sustainable energy strategy which will dramatically reduce energy bills and improve the quality and security of the hospital's energy supply.
Vital Energi was selected as the Trust's partner for the scheme because of its ability to provide a long term energy strategy which provides a robust energy generation solution combined with energy conservation measures and guaranteed performance targets.
It is reducing the hospital's energy use by replacing 5,000 light fittings, upgrading heating, ventilation and air conditioning (HVAC) controls and expanding the existing building management system (BMS).
Vital Energi is also installing a highly efficient Combined Heat and Power (CHP) system designed specifically to meet the newly-reduced energy demands of the hospital. During the project, which was procured under the Carbon and Energy Fund (CEF), it will also be upgrading the hospital's existing boiler house to improve its efficiency.
Under a 15 year performance contract Vital Energi will deliver guaranteed savings in excess of £10 million over the contract term and reduce carbon emissions by 45,000 tonnes - equivalent to the annual greenhouse gas emissions from 43,750 cars.
Ian Whitelock, joint managing director of Vital Energi, commented: "This is a significant scheme that will provide a robust commercial solution for York Teaching Hospital NHS Foundation Trust, help drive down its energy costs, while at the same time reduce its carbon footprint and address its backlog maintenance issues.
"It will benefit the environment, the hospital and its patients and allow redirection of the energy savings into healthcare."
blog comments powered by

Disqus