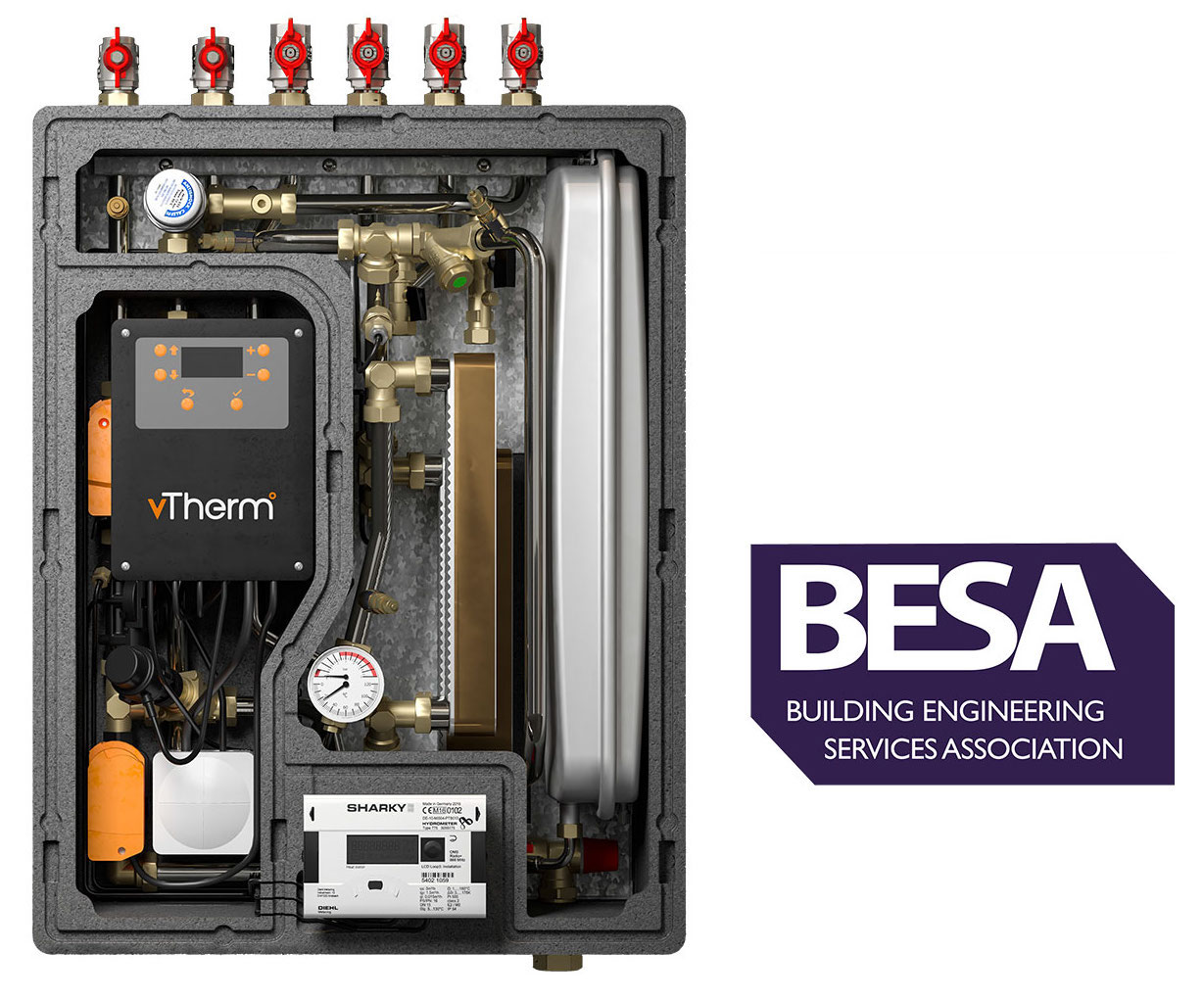 Intelligent data collection on the performance of the unit through state-of-the-art communication interfaces.
The range of options allows any metering system to be utilised and includes:

Modbus
M-Bus
Radio
Wi-fi
RJ45
Bluetooth
Optional Extras
vTherm°e offers a variety of additional features which can be ordered to ease installation and improve efficiency.
First fix valve rail to protect the HIU by allowing the installation to be undertaken without the HIU on site.
Fully insulated valve box to reduce heat losses and to improve aesthetics.
Pipe bracket to allow up and down connections.
Flushing bypass allows flushing of the primary network. Especially designed to be removed after flushing to ensure that it cannot be left in an open posistion acidentally, preventing uncontrolled flow with high return temperatures that can affect network performance.
Weather compensation to reduce energy consumption and bills.
Request vTherm° Documents