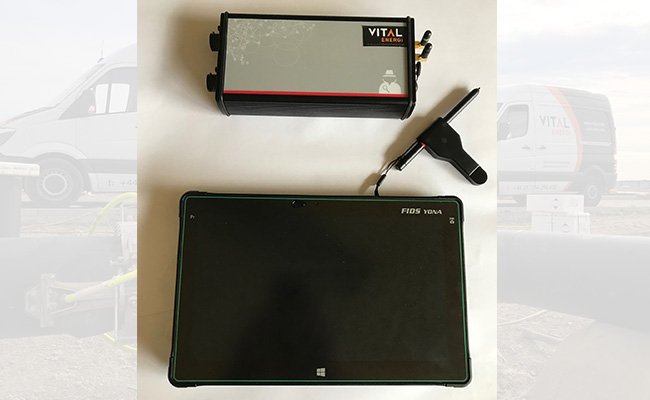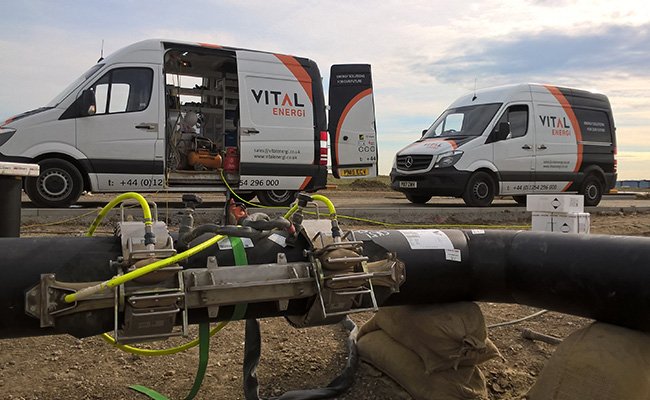 Vital Initiatives to Raise the Standards in District Heating
To ensure the highest quality district heating networks are installed, we continue to work with industry partners to raise the standards in the market. Recent initiatives include a more advanced alarm system and ensuring operatives and installers have the latest qualifications.
UK's first to adopt latest alarm monitoring system
After joining district heating experts from France, Italy and Sweden for testing and feedback sessions, we have become the first company in the UK to adopt the latest district heating fault finding and alarm monitoring systems.
The new system allows engineers to test district heating networks quicker and more thoroughly and, unlike previous systems, can diagnose different types of faults and even email engineers the moment issues are detected.
Contracts Manager, Phil Hutchinson explains, "We're always looking for new technology which can ensure our networks are reliable and provide security of heat and hot water to our clients and customers and the new system fits that criteria. We can test alarm systems quicker, more accurately and monitor them more closely, with all the data being uploaded to the cloud where it can be easily accessed by our engineers and clients. This is a big step forward from the previous system and we're sure our clients will notice the many benefits this new investment brings."
In addition to testing district heating networks, the new system can take multiple readings each minute and detect issues instantly and within 1 metre. Additionally, the new system can distinguish between external water leaking into the pipework and internal water leaking out and can be configured to work with all major district heating pipework brands. Through investing in district heating monitoring tools we can continue to guarantee warranties and security of supply to end users over the long term.
District Heating Specific NVQs & CSCS Cards
In a first for the industry our District Heating Electro Fusion Technicians have taken NVQ's which qualify them to receive a Skilled Worker Construction Skills Certification Scheme (CSCS) Card.
All of our Electro Fusion Technicians have now taken an NVQ in electrofusion welding and a H&S test with a 100% success rate, with the course putting a strong emphasis on technical knowledge and health and safety.
Following the successful completion of the NVQ, new CSCS cards have been issued along with an approval certificate provided by CSWIP who are affiliated with CSCS. Vital advised CSWIP on the technical requirements of district heating and they then tailored a course to fit operatives' needs.
Dan Wigglesworth explains, "Our Electro Fusion Technicians are highly skilled, often vastly experienced operatives. For many years in the construction industry our expertise have been unrecognised by CSCS which lead to many of our operatives using labourers CSCS cards which didn't represent their level of expertise. This has lead us to create an opportunity to work with a training provider to deliver formalised training designed to improve standards, further guarantee quality and increase health and safety.
"It's another example of the Vital board investing in their workforce and I believe we're the only district heating company to have 100% of our Electro Fusion Technicians in possession of the NVQ's and CSCS cards, which will create higher levels of confidence for our clients to know that the team are working to health, safety and technical standards tailored to district heating."
blog comments powered by

Disqus